Due to circumstances, my cat was staying with my aunt and was just about to be brought home.

Early Thursday morning, aunt let cat out, and hasn't seen her since.

She was lost on Beibel Ave, near the Kuntz/Crowell intersection. Her name is Molly. She's a 12-yo dark grey and white (bib, belly, socks are white) shorthair. She's wearing a black collar and a white collar, with no tags.

She's spayed, declawed, and missing a few teeth due to the daily medication she needs. She's skittish until she warms up, so she might not come when called or be the friendliest, but she's harmless. She looks underfed as she was a very hefty cat and lost weight due to a tumor on her thyroid gland that caused it to overact.

If anyone has any information at all as to her whereabouts, please call 864-8702.


Here's some older pictures to show her markings and such: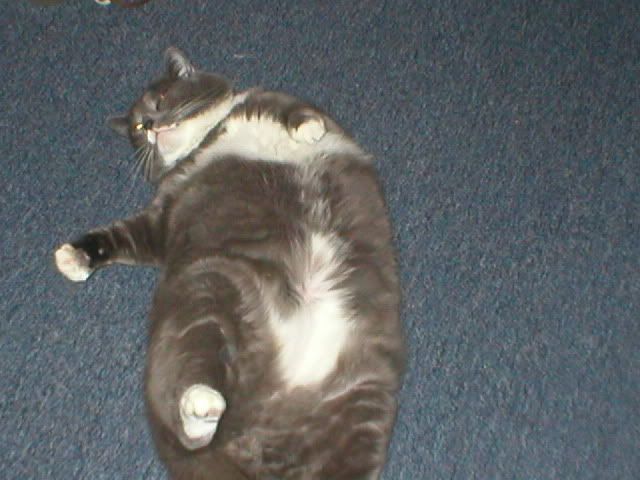 I've been to the Humane Society and left her picture and description. I've left her description with Wintergreen Animal Hospital, Erie Animal Hospital, Glenwood Pet Hospital and Summit Pet Center. I've contacted ANNA and searched their website. I've contacted Because You Care as well as Broken Arrow. I've called the Animal Enforcement Office, the DOT, and anyone else I could think of by phone and will visit as often as I can.
I've posted an ad in the newspaper that will start running Wednesday, and I'm scouring the found ads. I walked the neighborhood today and talked to those that answered their doors. I left a short description of her at every house nearby with contact information. I'll be posting signs as soon as I can.
I'm sorry if this post was a bother, but I'm desperate to have my kitty home, and figured the more ways to get the word out, the better.